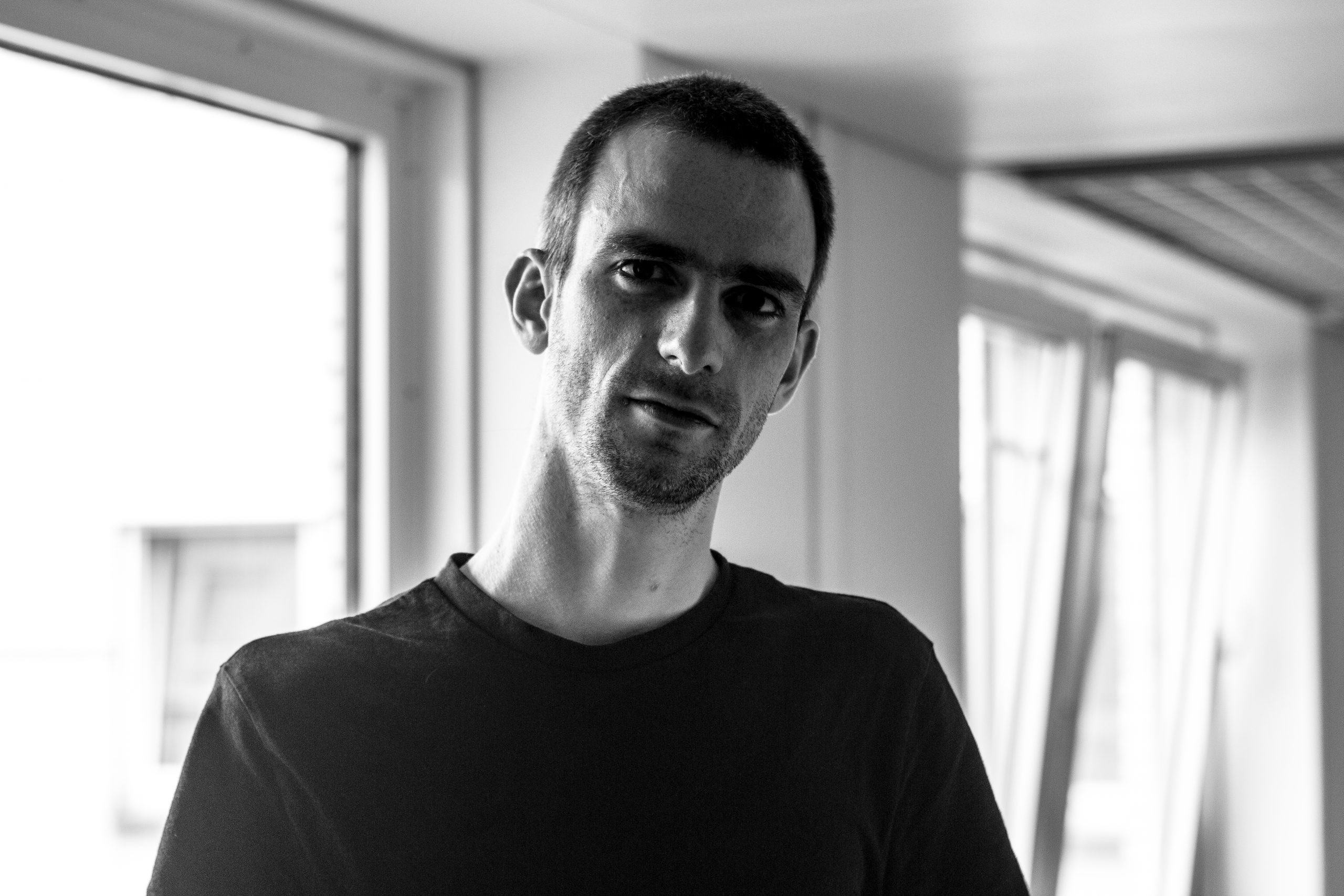 Kirril
Kirril is a dark industrial music producer from Groningen, The Netherlands. Heavily inspired by a chaotic lifestyle involving squatting and illegal parties, Kirril started working on music with second hand gear, sometimes found on the side of the road or in squatted buildings: Old 90's computers, cassette decks, beaten up pianos and broken down mixers.

Living in squats sometimes meant living without electricity, making time to make music sparse and fragmented by mainly focusing on short loops, quick fragments and tracks to use live. After a period of squatting, Kirril gained experience in sound design for movies and theater as a mix engineer for bands, and making obscure, dark dance music for illegal events. All of this combined with the various musical skill sets of various collaborators were important elements in the development of Kirril's sound. But the goal remained the same: To make bleak, dystopian, dark psychedelic music, inspired by the turbulent nightlife. This all results in a body of work that does not fit into one category: sometimes dark and melancholic, sometimes collapsing onto itself in glitched out and industrial influenced madness. About the album

Kirril's Self Titled album on Tartarus Records sees him shifting to a more atmospheric and eclectic style than his other recent work. A foggy, psychedelic and layered experience that uses hip hop and broken techno rhythms, combined with psychedelic synths and noise to make industrial beats. Taking its influences from styles as diverse as early industrial, rhythmic noise to modern hip hop and psychedelic downtempo.

The first ideas for this album started coming in a Berlin hotel room, inspired by traveling during a global pandemic. Coming home, the usual nightlife had come to a grinding halt. Growing feelings of isolation contrasted with perverse, drug and alcohol fuelled private gatherings during lockdown influencing the atmosphere of the album further.

Kirril's Self Titled album combines all these influences into a spacious, hallucinogenic trip that leaves you claustrophobic in discomfort.