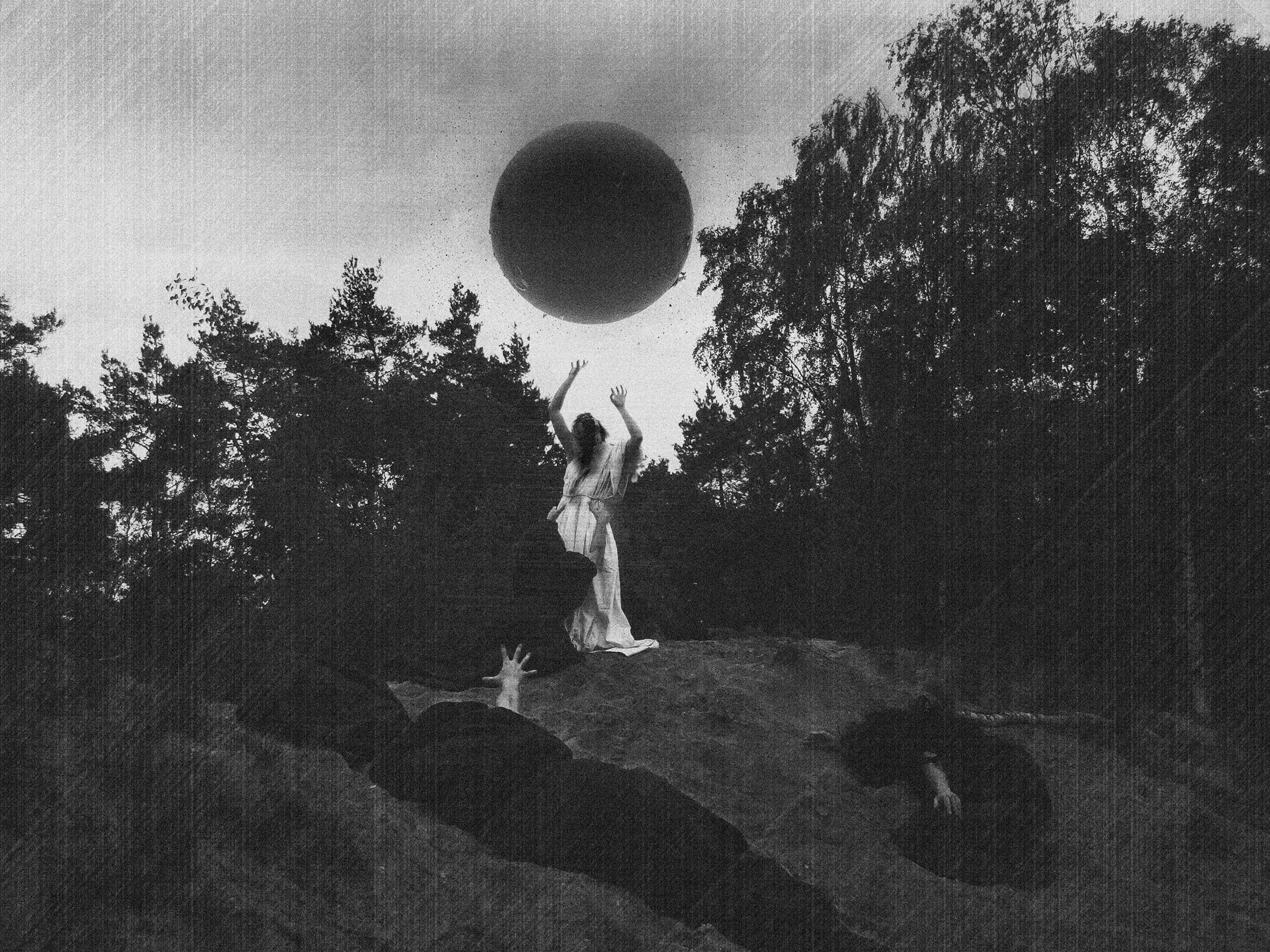 Hadewych
Hadewych is a collective comprised of Dutch, German and Swedish experimental musicians led by Peter Johan Nÿland - a.k.a. nOh v°v of Trepaneringsritualen - that also features members of Distel, Volksweerbaarheid and O Saala Sakraal. Even though Hadewych has performed live throughout their career, these live rituals have become rare, yet remain as unique visually as in its auditory essence. In 2019, Nÿland participated under the Hadewych moniker in the mammoth "Maalstroom" performance at Roadburn Festival, that featured many musicians from the Dutch metal underground.

Their sound has slowly evolved from atmospheric neofolk and black ambient on their eponymous album in the late 2000s, via experimental ritual EP Nu, to an idiosyncratic sonic channeling that they have coined as "ultra grotesque": a colossal amalgam of interacting influences ranging from black metal, industrial and ritual ambient to 20th century avant-garde composers, which yet continuously escapes definitive classification with each track.

2018 saw the fruit of this stylistic course adjustment in the shape of second full-length Welving, released by Malignant in the US. The album was reissued as a cassette by Cloister Recordings a year later. Now, the long awaited redesigned vinyl edition by Tartarus has come to see the light of day. Hadewych are currently recording the follow up release to Welving: their 3rd and final album titled Vier, which will again feature contributions from various co-conspirators.