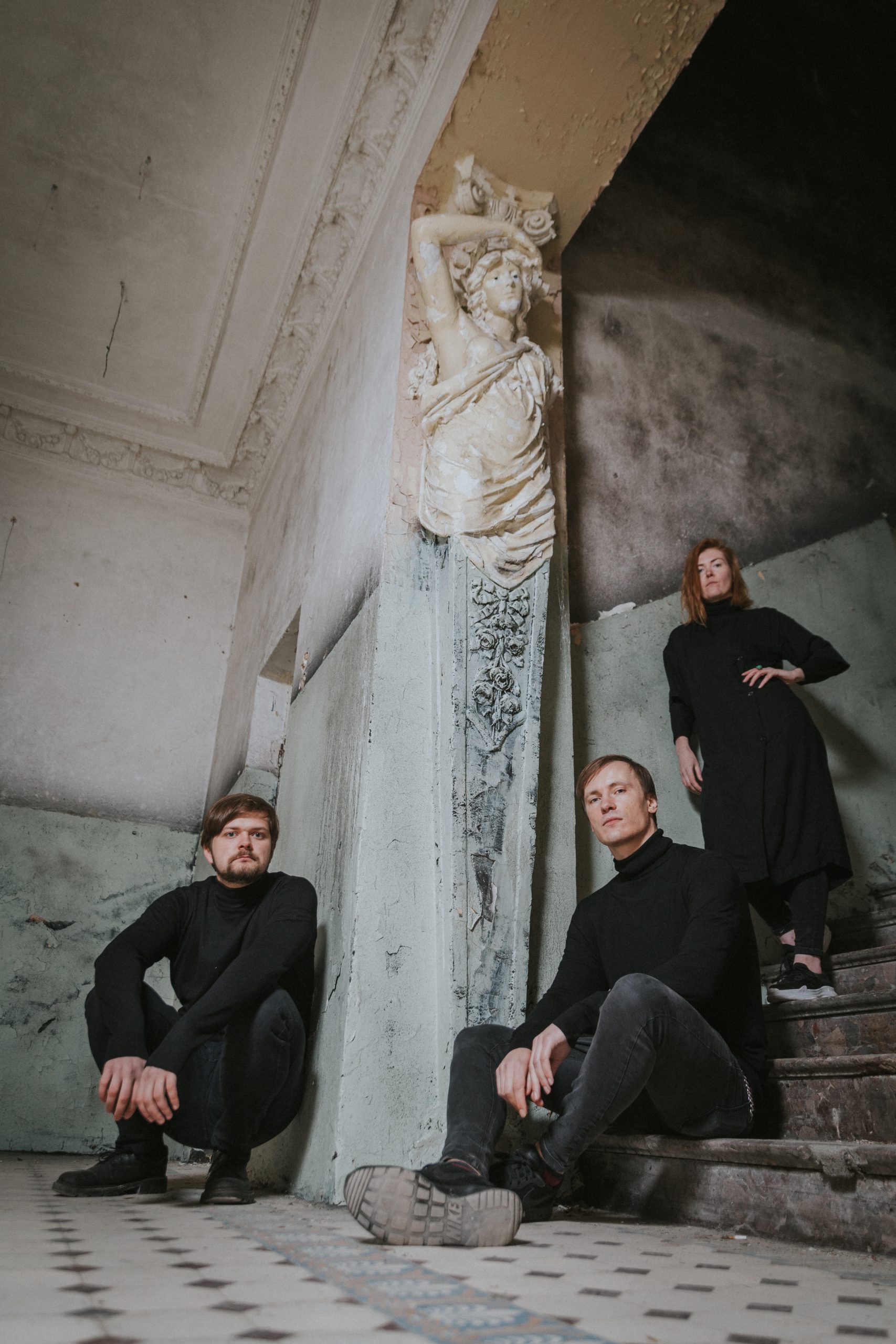 Pamirt
Pamirt is a dark music trio from Baltics that brings together musicians Kristiana Karklina (voice, piano), Edvards Percevs (drums) and Edgars Gultnieks (guitar, bass) previously known for their work with black metal act eschatos. This collaboration started as a solo project of Kristiana, but soon after Edgars and Edvards joined to add guitar textures and rhythm. Most part of this album was composed while residing in Berlin in fall of 2018 where Kristiana goes often to work on music.

"It was a new experience for me to have the control over all artistic decisions while making this record over a period of almost 2 years. My academic background is in art history so visual arts also play a great role in making of this record. About a month before the world entered the state of global health crisis, we created album art for Mausoleum. We wanted to create a sense of grotesque, lonely celebration, inspired partly by Pushkin's work "A Feast in Time of Plague" and personal experiences while working in the field of contemporary art. Needless to say that we could not even imagine how prophetic this work will be," says Kristiana.

The album was nominated for The National Latvian music awards "Zelta mikrofons" as The Best Experimental record of 2020 .

Mausoleum will be released on vinyl via Tartarus Records on April 30th.