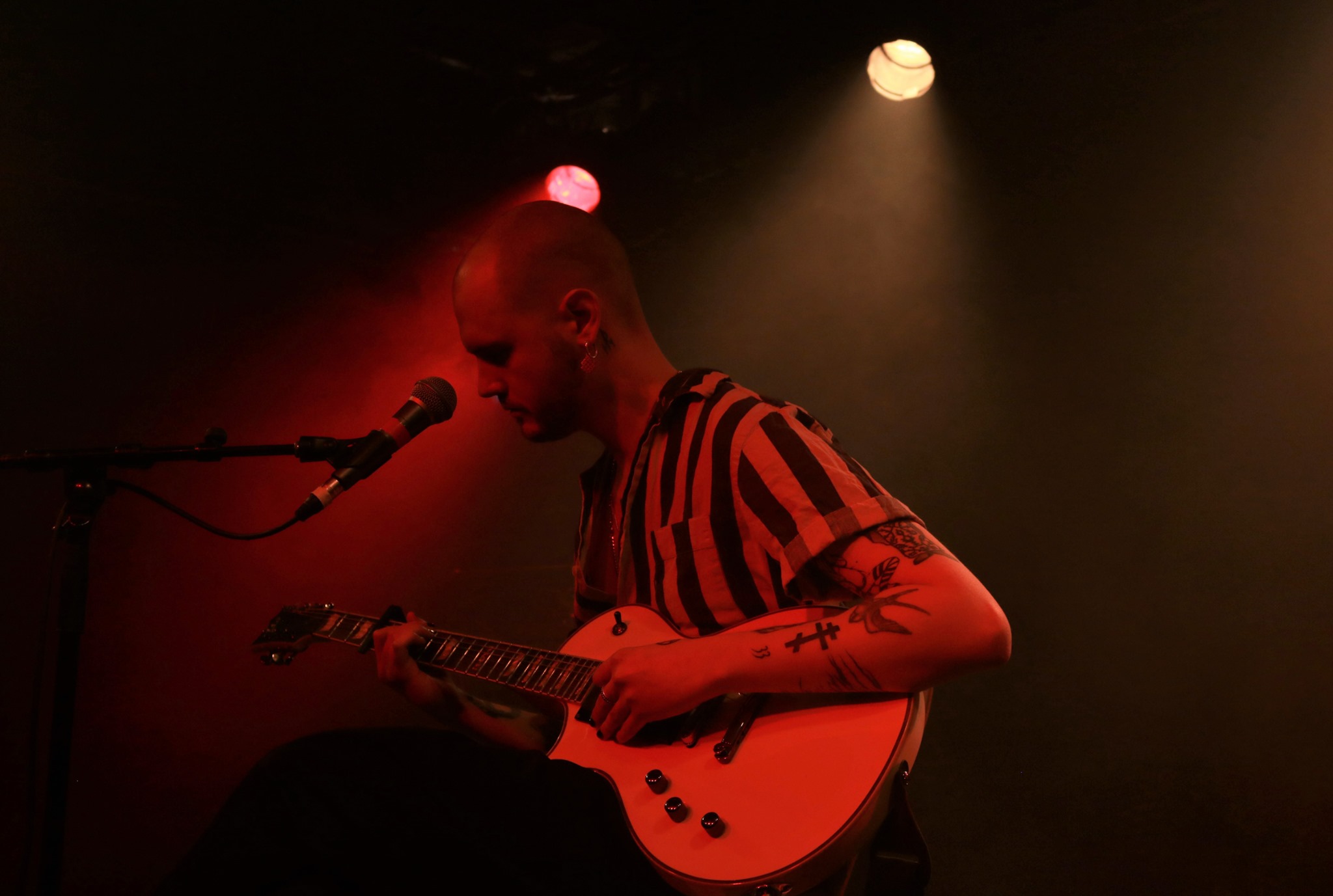 Ijdelheid
IJdelheid is a dream folk solo project by Ruben Wijlacker (Grey Aura). Contrary to Grey Aura's abrasive loudness, IJdelheid is intimate and sensual, yet disquieting in its own way. Lyrical themes explore transgression, sexual violence and murder.

IJdelheid's debut EP 'God Must Love Me' was released on cassette by Tartarus Records in May 2020.

'God Must Love Me' is IJdelheid's debut-EP. Its religiously-themed title contrasts with its lyrical content, which is undoubtedly sinful and dark. 'God Must Love Me' implies that God, whom many people describe as a source of infinite love, must also love the debauchery and human filth that is part of his own creation.

'God Must Love Me' was recorded in a very raw, intimate fashion during a two-week period. The lyrics deal with a broad range of topics; from a deadly relationship between two lesbian lovers and the metaphorical rejection and silencing of one's darkest desires, in the form of child abuse. All these songs are wrapped in an atmospheric, dreamy haze of reverb-drenched guitars, homemade percussion and falsetto choirs.